Simple Cost Effective Monitoring
Is It Working helps you to know your sites and apps are working properly
Your systems are probably rock solid...
Is It Working helps you to be sure!
SSL Certificate Monitoring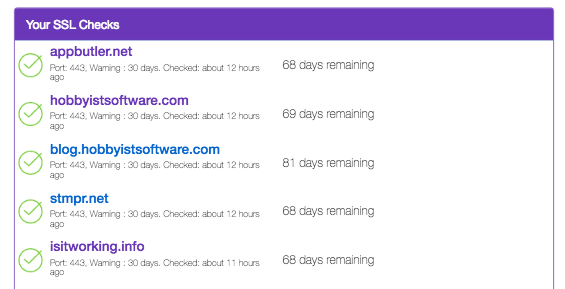 SSL is important. Services like Let's Encrypt make it cheap and easy to implement
It is important that your certificates don't expire, so you probably use an automated renewal process
It should work reliably...
It's nice to have independant confirmation that all is well
Is It Working can monitor your SSL Certificates
If your certificates start getting close to expiry, Is It Working will let you know
Script Checkins
Is It Working lets you check that vital scripts are running
Is It Working can let you know when your scripts are getting slow
Read About Checkins